A Great Day On Lake Oconee
If you aren't familiar with Lake Oconee in Georgia you need to check it out. Lake Oconee was formed in 1979 when Georgia Power built the Wallace Dam on the Oconee River between Greensboro and Eatonton, GA., approximately 90 miles due east of Atlanta.
Lake Oconee is known for its extensive shoreline (374 miles) and some of the best fishing in the Southeast. With an estimated 433 pounds of fish per acre, it boasts being the best fishing lake around, not to mention the 3rd most used lake for fishing tournaments.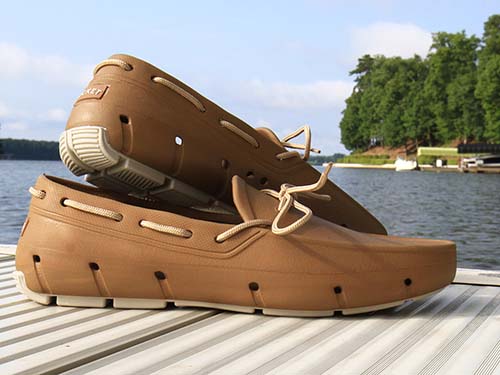 We started our day kayaking around various coves and checking out the gorgeous waterfront homes in Reynolds Plantation. Our Tucket Gillers sure came in handy. They are the perfect kayak shoes, water-friendly and quick to drain.
Later in the day we headed out on a more aggressive trip, powering up a pair of Yamaha Waverunner's and racing across the lake towards Wallace Damn and the Rock Hawk area. Rock Hawk features a wide variety of wildlife, including over 200 species of birds, at least 25 of which are on the Audubon Society's Priority Species list.
Again our Tuckets were the perfect travel companion. If you've ever spent time on a jet ski you know the foot wells fill with water as you bounce across the water, cut sharp turns and accelerate/decelerate. With our Tuckets the water wasn't an issue and we were able to easily hop off our jet skis when we got close to shore and use them to check out the trails.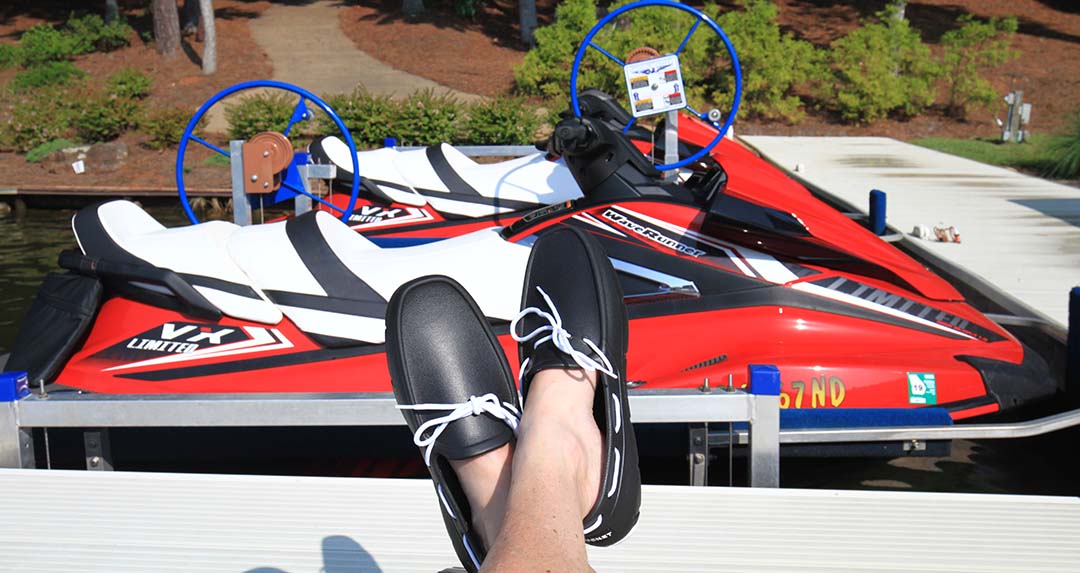 To cap off our evening I slipped on a pair of black & white Tuckets and headed out the door for some good southern bbq. Now we could spend a couple of hours (and some beer) discussing the merits of one bbq place versus the other. Luckily for us, the Lake Oconee area is blessed with plenty of choices. You can stop at Georgia Butts on Hwy 44, head down Old Phoenix Rd and pick up some Sissons or drive 15 minutes to Greensboro for Holcomb's. It's all fantastic and tastes great with the proper adult beverage.